Rose
Animal ID:
APA-A-69753
Adoption Fee:
$160.00
Sex:
F
Looks Like:
Black Mouth Cur
Mix
Current Weight:
65 pounds
Date of Birth:
2012-11-28
Age:
6 years, 2 months
Location:
TLAC
Building 2
Kennel 164
Dog Score:
3 - Has had mixed notes about interacting with dogs in the shelter or at home. A candidate to live with other dogs.
Cat Score:
4 - A good candidate to live with cats.
Child Score:
U - No Information Yet
Home Alone Score:
4 - Has been left home alone somewhat successfully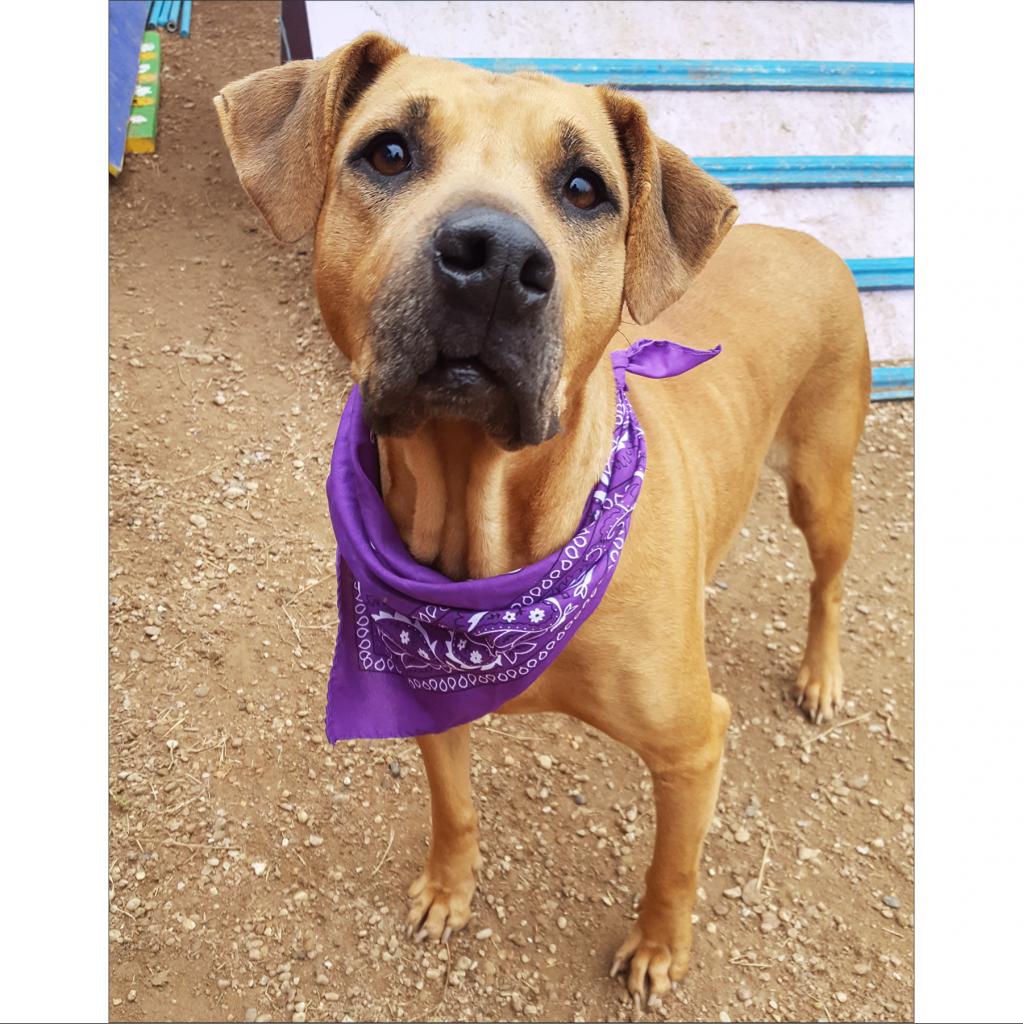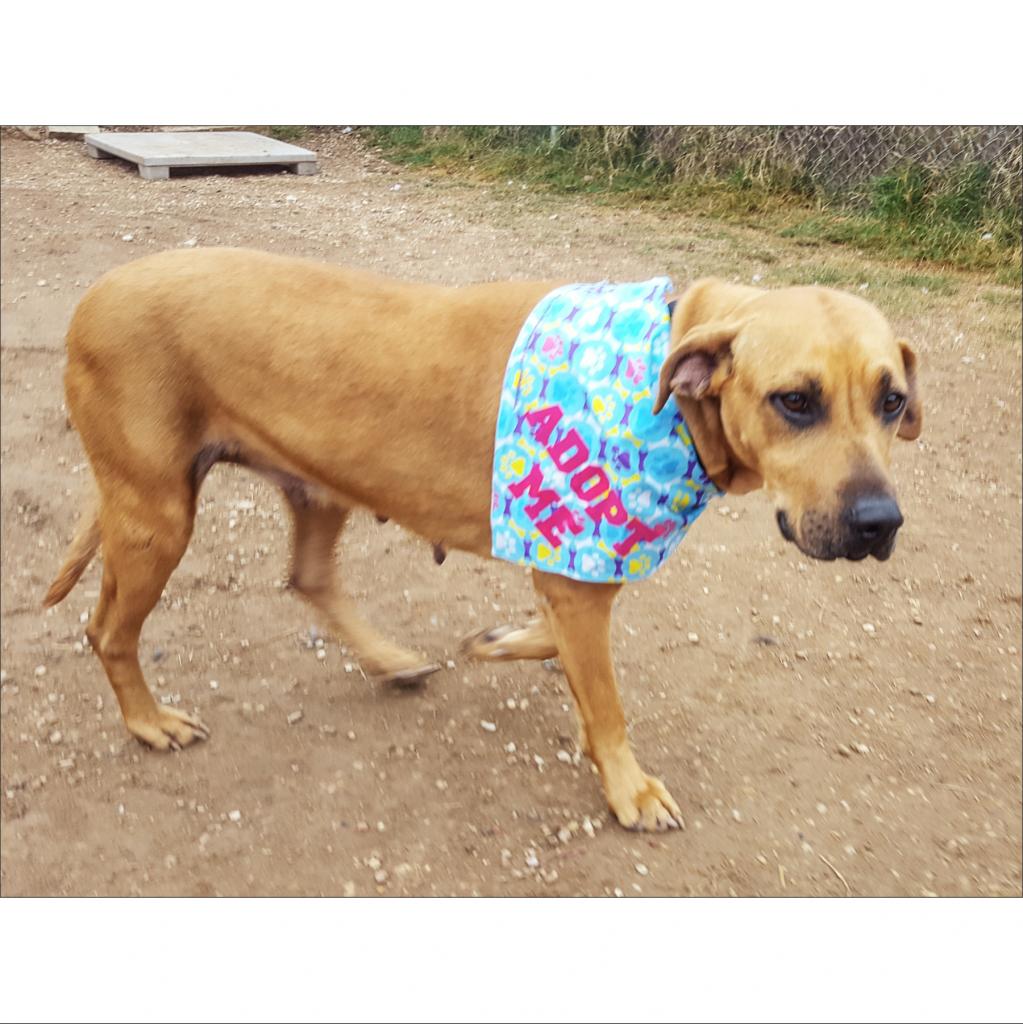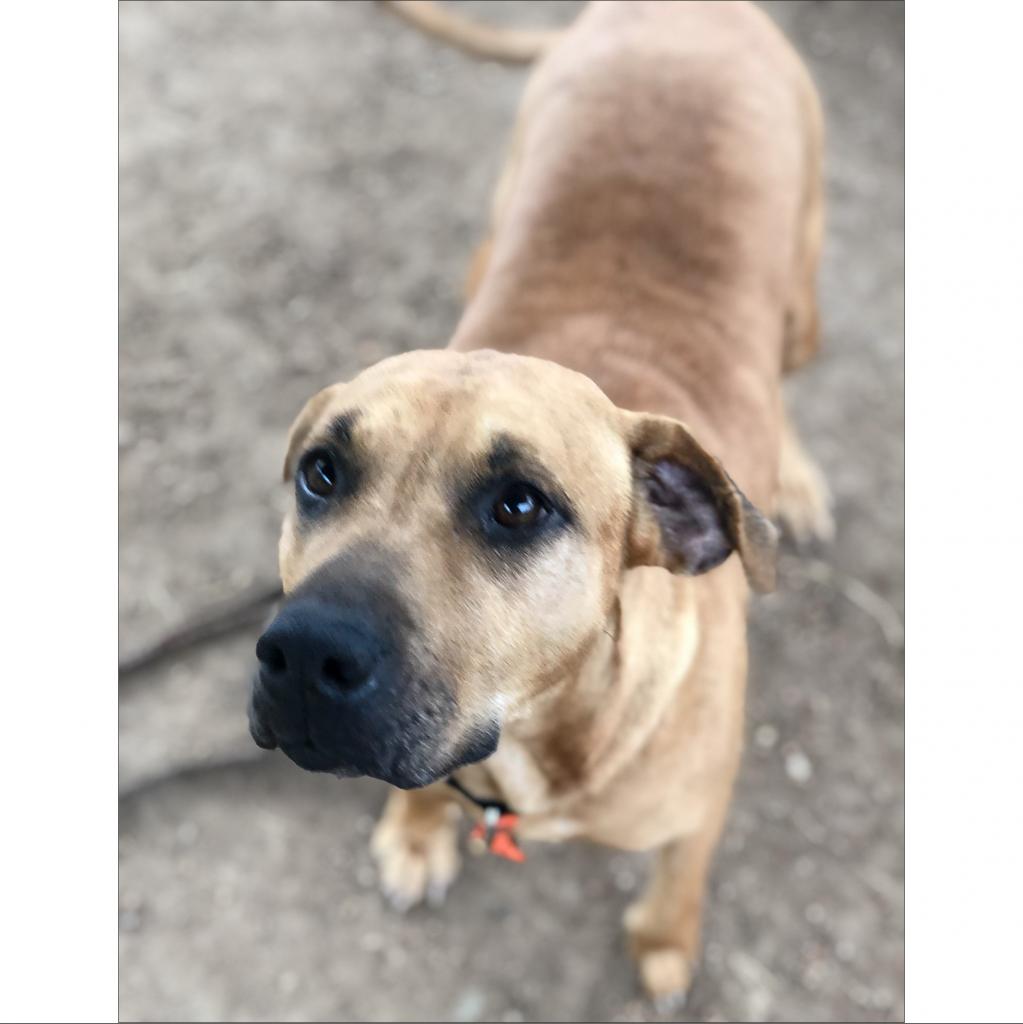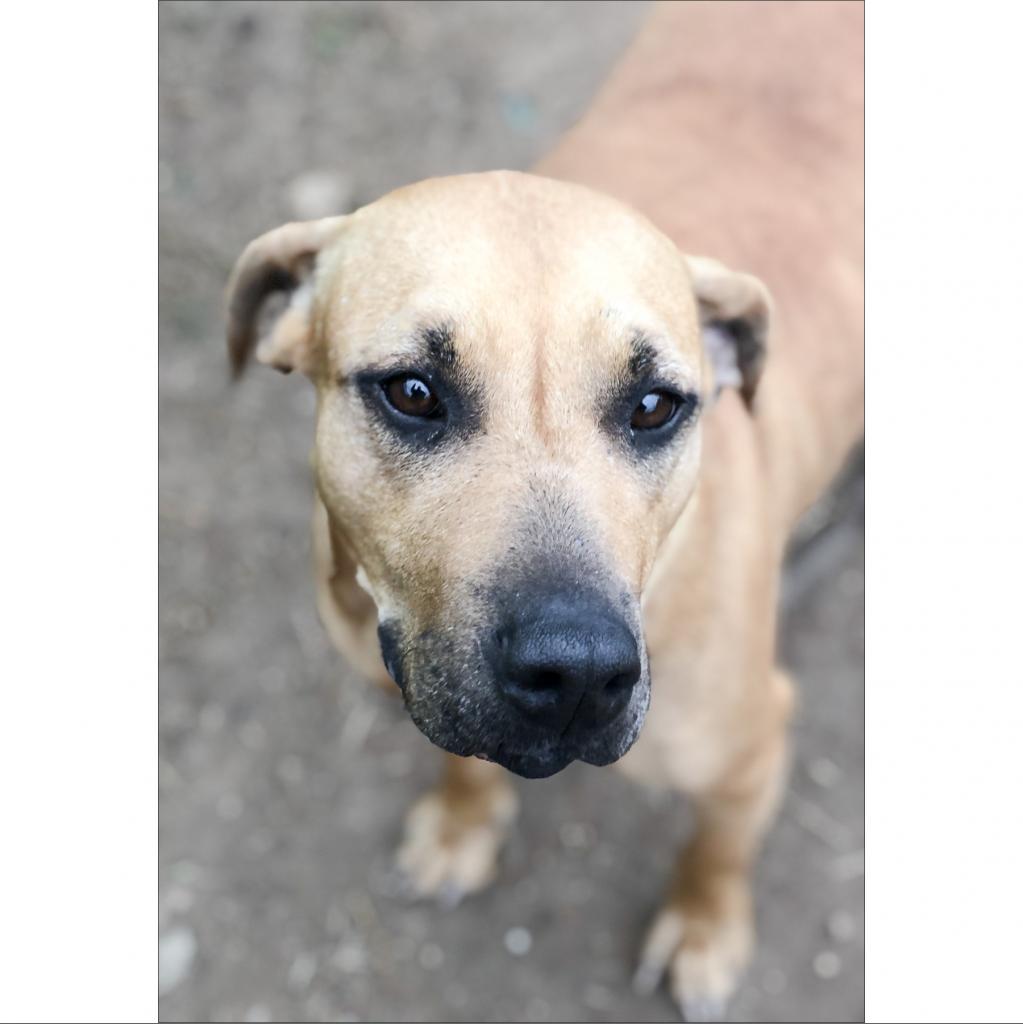 ---
---
"I know where you keep the treats and I'll give extra lovings for just a taste!"

Look deep into her puppy dog eyes to learn everything you need to know about Rose. What you will see is how unbelievably sweet she is. She's super soft and loves cuddles and kisses. Even within the kennel environment, Rose's personality as a very calm little cuddle bear comes shining through. She wants nothing more than to make you happy and be by your side.

This athletic girl enjoys going on walks, exploring the outdoors and loves car trips, leaping into the back of any car with ease. She'd be the perfect sidekick for hikes and road trips.

Rose is house-trained, never barks, isn't jumpy and is great on leash. She knows "sit and "shake and will perform them happily in exchange for a few tasty treats. She's done great on her sleepovers with volunteers and has been described as the perfect houseguest. She didn't bother the resident cat, and she also gets along well with the other dogs in playgroup at the shelter and could go home with a well-matched doggie sibling.

Rose just wants the simple things in life - a quiet place to nap all day, a nice park to take a walk in, a couple of treats every now and again, and of course a person to call her own. If you're ready for kisses and cuddles from this sweet little girl, come meet Rose!