Saturday, July 15 @ The ABGB
We live in a city that values our pets and the connections we have with them. So we have a day dedicated to loving and celebrating our furry friends – and helping more of them find homes!
The LYRPD Celebration
3:00p-7:00p
Join us (pets encouraged!) for a fun-filled afternoon! Hop inside QuickDraw photo booth with your friends or pets to take away a unique LYRPD souvenir, shop at Pop-Ups from local businesses, and tell your tale in the APA! StoryBooth. And don't miss huge raffle prizes, like winning an entire year's worth of premium dog or cat food from Castor & Pollux!
The LYRPD Concert benefitting Austin Pets Alive!
Doors at 8:00p
Don't miss out on the amazing LYRPD concert with Project ATX6 artists Leo Rondeau, Carson McHone and Beth Chrisman. Grab a beer (like ABGB's American Pale Ale for APA!), and get ready for a unique show featuring local Austin artists. Music starts at 8:30.
Tickets are $18 in advance and $20 at the door. Proceeds benefit APA!.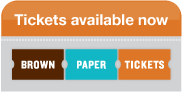 We love your rescue pet, but ask that he/she does not attend the concert with you.
APA! StoryBooth: Rescue Tales
3:00p-9:00p
How has your pet affected your life – has your rescue pet even rescued you? Do you have a story about your pet that is just too good to keep to yourself? We know you're nodding your head! We want to hear your stories of love, laughter – anything unique that you want to share about your special connection with your pet.
Here's how it works. The APA! StoryBooth will travel to The ABGB for the LYRPD event. Similar to NPR's StoryCorps, these short audio recordings will be captured in our iconic Airstream trailer and shared on APA!'s first podcast, Rescue Tales. We'll share details soon on how to reserve your time slot!
Is your business interested in getting involved with Love Your Rescue Pet Day?
There's still time. Download the Love Your Rescue Pet Day Participant Kit and email email hidden; JavaScript is required to learn more.
Featured Sponsors:
Event Sponsors:
Participating Businesses:
While they won't have a pop-up shop at The ABGB, these awesome businesses will be giving 10% of sales to APA! on July 15th will be encouraging their customers to shop for our cause.
South Lamar & South Congress
Anderson & Westlake Locations
South Lamar Location
Burnet & Lamar Locations
Pop-Up Shops:
Media Sponsors: